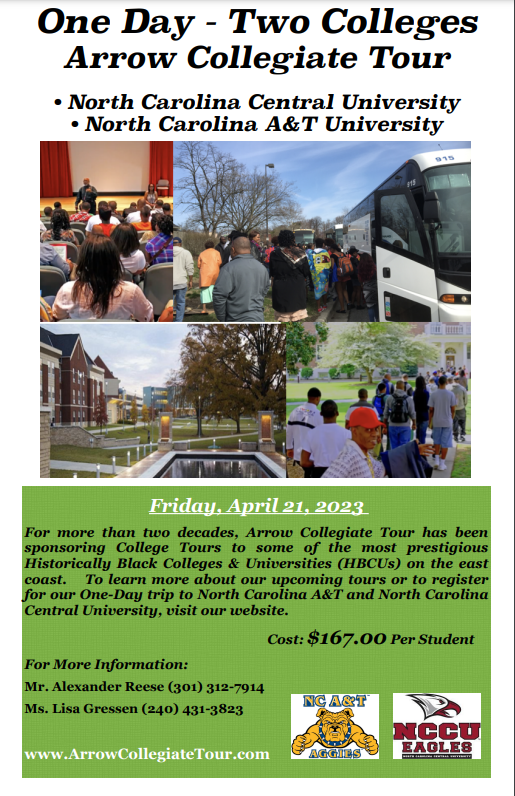 Tour Date: April 21, 2023
Locations:
North Carolina A&T University
North Carolina Central University
Cost: $167.00
For more than two decades, Arrow Collegiate Tour has been
sponsoring College Tours to some of the most prestigious
Historically Black Colleges & Universities (HBCUs) on the east
coast. To learn more about our upcoming tours or to register
for our One-Day trip to North Carolina A&T and North Carolina
Central University please click below: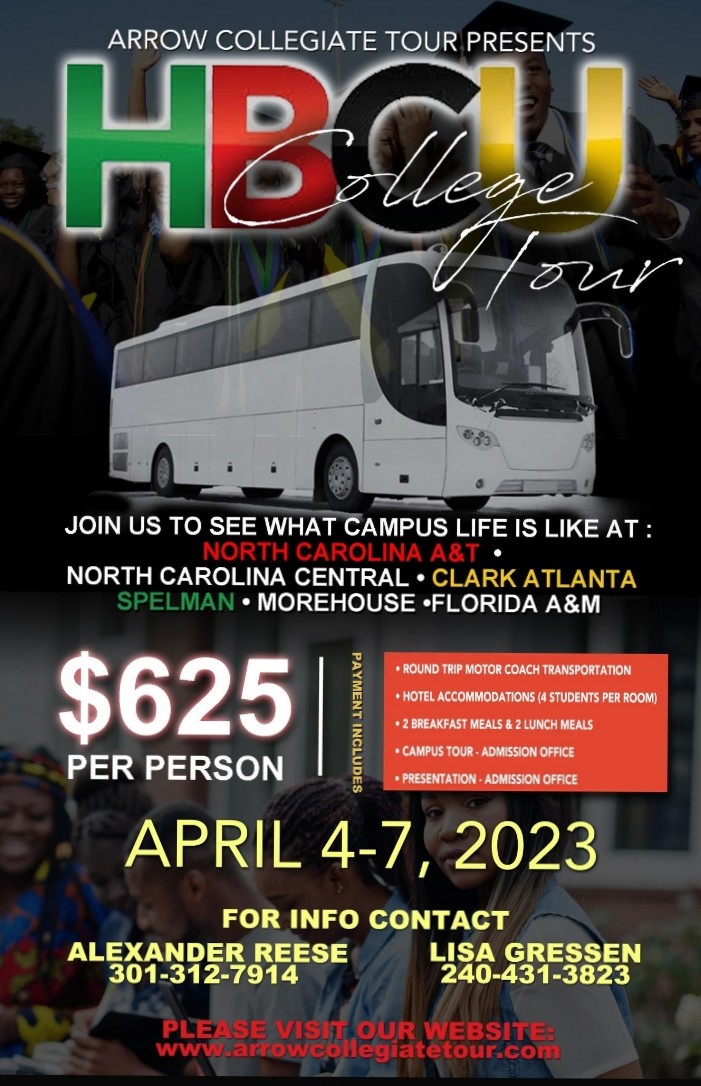 WHEN: April 4-7, 2023
WHERE: NORTH CAROLINA A&T UNIVERSITY, NORTH CAROLINA CENTRAL UNIVERSITY, CLARK ATLANTA SPELMAN UNIVERSITY, MOREHOUSE UNIVERSITY, FLORIDA A&M UNIVERSITY
COST: $625.00 per person
PAYMENT: $150.00 DEPOSIT (NON-REFUNDABLE) due asap, remainder must be paid prior to tour date.
Thank you for giving my Girl Scout Troop members the time of their lives! We decided to distribute your Spring Break HBCU College Tour flyer to our whole troop of 16 and 17 yr-olds. They were excited about visiting the schools in North Carolina, Atlanta and Florida. The moms and I stayed in touch, throughout the week, excited for our girls and their experience. When they returned, they had brand new insight on college life and were all charged up! Now, it's full speed ahead, as we prepare them for freshman year as college students. We cannot thank you enough.